Seasoned Firewood Delivered in Toledo Ohio
Service Area: Maumee, Perrysburg, Holland, Sylvania, Ottawa Hills, Waterville and Whitehouse.
Delivery only, no pick up available.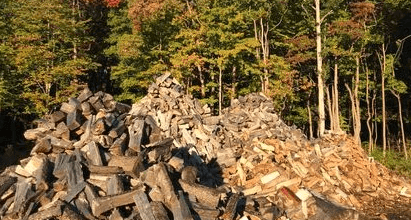 Toledo Firewood For Sale
Looking for firewood?
We sell premium firewood in Toledo!
All Hardwood.
Split and Seasoned.
Delivered to You!
1 Cord Minimum.
Call us for pricing and details.
We offer hardwood firewood that is split, seasoned and ready for delivery anywhere in Toledo. Seasoned for a minimum of eight months to ensure that your firewood is dry and ready for delivery. We understand that getting quality firewood can be hard work and with our fast delivery service, you'll be toasty warm in no time. So don't wait, call us for pricing on the best firewood in Toledo from Steve's Tree today!
If you're looking for a high-quality source of firewood, you've come to the right place. Our seasoned firewood is guaranteed to be premium quality and will meet all your needs. We deliver it directly to your doorstep in a convenient manner, so you don't have to worry about running out of firewood ever again!
Don't wait any longer to get the best firewood delivered in Toledo! Get your seasoned firewood from us now and light up your nights with a cozy, warm glow. You won't regret it!